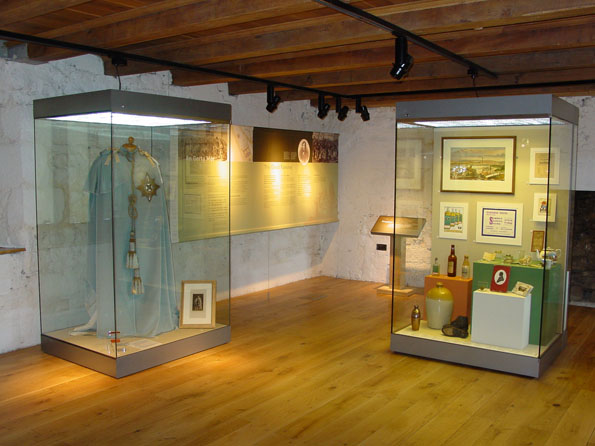 Bagenal's Castle
Free standing display case against the left wall for the optimum display of costumes.
Two wall-standing cases arranged back-to-back to the right with fabric covered back panels to allow vertical display of objects-documents.
The fluorescent lighting, with UV protection, gives a good level of light distribution within the display case.
There is a full width hinged door on the front side of each case for easy decoration of the display case interior.
Access to the environment control chamber is through a concealed panel without opening the display case.